DJ MXM
Over 35 years of providing "Entertainment To Startle Your Senses"
DJ MXM is one of the true old school DJ's that provides entertainment services that range from Night Club DJing to Mobile Entertinment Services. MXM Productions, LLC is the parent corporation.
About DJ MXM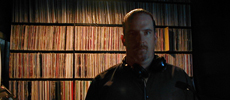 DJ MXM "The Mixmaster" is a 38-year veteran of the international DJ world. His history begins getting his start in the late 70's in small clubs in New Jersey and Philadelphia, PA where DJ MXM learned music, mixing and how to read a crowd. DJ MXM has played great venues over the years around the world. In the past he's held residence's at Images, Pennsauken, NJ - Christine's (South Street), Philadelphia, PA - Studio 54, NYC- The Palladium, NYC - Wingo's/Monkey Business, Hilton Head, SC as well as regular guest spots in clubs from London to LA. DJ MXM has also had his talent showcased on the airwaves on stations like Sirius Satellite Radio; The Internationally syndicated Mixdown Radio Network, Rhythm96.com, WXLV - Allentown, PA, WGZO - Hilton Head, SC, WMPH - Wilmington, DE and many others. Currently he is part of the Apex Broadcasting Group based in Bluffton, SC. He is serving as the executive producer and an on-air personality on WLHH (104.9 The Surf), WVSC (SC103- The Station That Plays Everything) & WVSC HD-2 (Easy 106.5).

Ten years ago DJ MXM formed MXM Productions and started producing Electronic Dance Music. He works primarily in the Vocal Progressive House & Trances style. He is currently working on a full length album due out late 2016. The first two singles La Gare Nuit (Night Station) & Nord Bounce, have been sent out to a limited promo market and can be heard getting played by close friends in the DJ industry all over the world. DJ MXM is also working with some new and classic dance artists on remixes of their work as well. Over the years he has done Rave's… Yes, real rave's in warehouses (not exactly legal) but what awesome experiences!

As part of MXM Productions, he also runs a mobile entertainment division providing personalized entertainment services. He has seen varieties of music come and go and maintains an incredible vinyl and electronic inventory to go with the amazing history of music. Most of the music MXM plays now is on digital format, although he still enjoys playing shows with vinyl. He is considered to be what most people would call "An Old School Jock". His set up include Technic's SL1200MKII's, Pioneer CDJ900 Nexus Mixer, Pioneer CDJ2000 Nexus CD Players and Serato Scratch Live plus a large inventory of lighting and production equipment.

DJ MXM is also one the pioneers in the world of MP3's, he has been quoted as saying "it is really nice having a complete library of music in front of you to pull from so you can feel a crowd and adjust to make the party work in any situation". To MXM music is a way of life not just a job. DJ MXM reaches out to teach some of the up and coming jocks how to DJ and all that goes with it. The club world is a whole different animal than the "real world". After having been out there he believes "spinning is the way to go" and loves to work with new technology and learn more tricks from the newer professionals. MXM is looking forward to see what the next several decades bring in the music industry.
Service Overview
DJ MXM and MXM Productions, LLC provides an extensive array of services that include Professional Disc Jockey Services, Audio Production Services, Voice Over Services and Mobile Entertainment Services
With services ranging from Nightclub DJ to Mobile Entertainment Services for both private and corporate clients (and everything in between), DJ MXM is versitle enough to be the "go to" DJ in the region. Click on the service link to the left to read more about the specific areas of services we offer.

Contact Us for up to date services
Touring DJ Service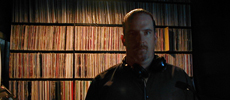 Tour/Event Schedule
Febuary 21, 2016 - Orlando, FL (Private Event)
March 5, 2016 - Bluffton, SC (Private Event)
March 13, 2016 - Hilton Head Island, SC (St. Patricks Day Parade)
March 17, 2016 - Savannah, GA (River Street St. Patricks Day Festival)
March 20-24, 2016 - Miami, FL (WMC 2016)
April 11-17, 2016 - Hilton Head Island, SC (PGA Golf Tournament)
April 16, 2016 - Hilton Head Island, SC (Hilton Head Brewing Company)
May 1, 2016 - Hilton Head Island, SC (SC Yacht Club)
May 6-7, 2016 - Savannah, GA (River Street - Seafood Festival)
May 13, 2016 - Mt. Laurel, NJ (aLoft Hotel - 418 Music)
May 14-15, 2016 - Philadelphia, PA (St. Pio Festival)
May 17, 2016 - Depford, NJ (Adelphia's - Legends Of Vinyl)
May 19-25 2016 - Jaco, Costa Rica (Foxcola Music Festival)
May 29, 2016 - Orlando, FL (House Of Blues)
June 8, 2016 - Bluffton, SC (Private Event)
June 22-23, 2016 - Chicago, IL (Scandalous Productions Event)
June 24, 2016 - Geneva, IL (House Improvement Festival)
June 25, 2016 - Geneva, IL (Sergio's Cantina)
August 12, 2016 - Mt. Laurel, NJ (aLoft Hotel)
August 13, 2016 - Philadelphia, PA (Music Showcase)
August 14-18 - Atlantic City, NJ (Promo Only Summer Sessions DJ Expo)
September 4, 2016 - Hilton Head Island, SC (Private Event)
September 13, 2016 - New York, NY (Legends Of Vinyl Event)
September 17, 2016 - Atlantic City, NJ (Private Event)
October 8, 2016 - Bluffton, SC (Private Event)
October 15, 2016 - St. Augustine, FL (Private Event)
October 22-23, 2016 - Bluffton, SC (Art & Seafood Fesitval)
October 29, 2016 - Bluffton, SC (Studio 54 Disco Private Event)
Our Gallery
Coming Soon
Contact Information
For more for information please contact us through the form below. Please include any details in the comment area below